GR-16SV80 SPEC
TG80XGA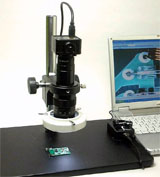 TG200PC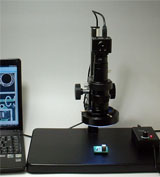 TG300PC
日型松電舍儀器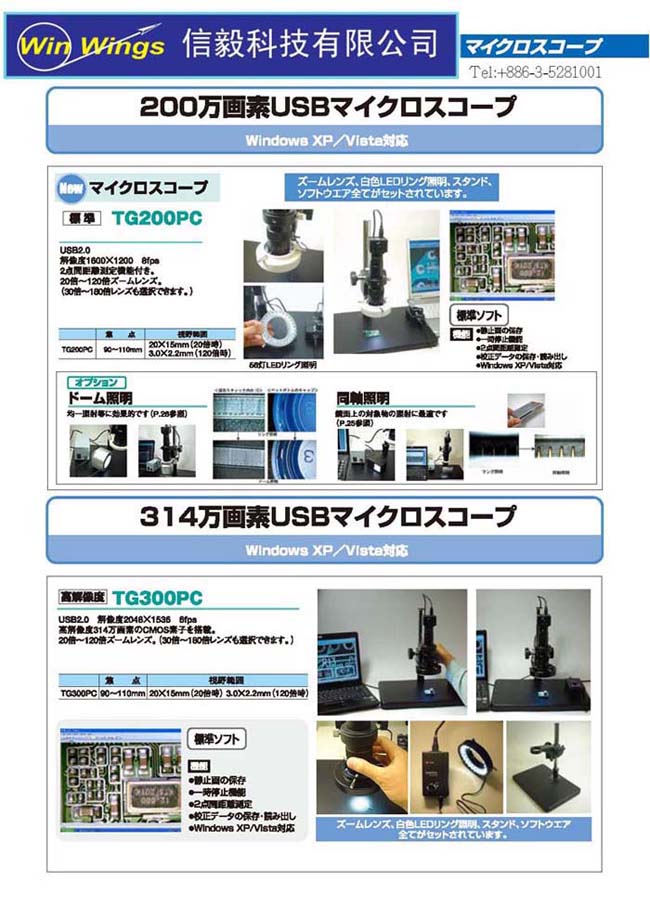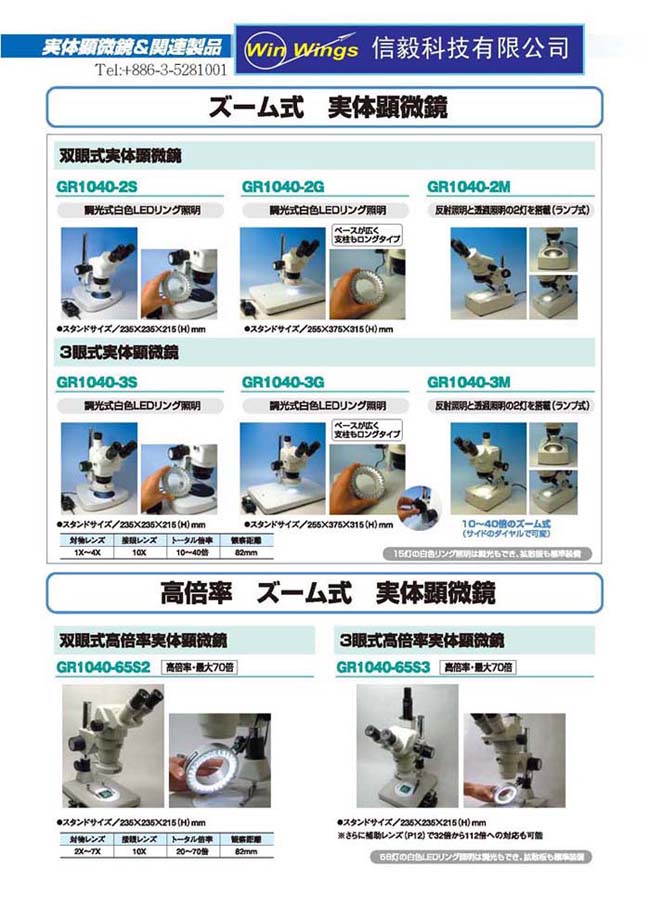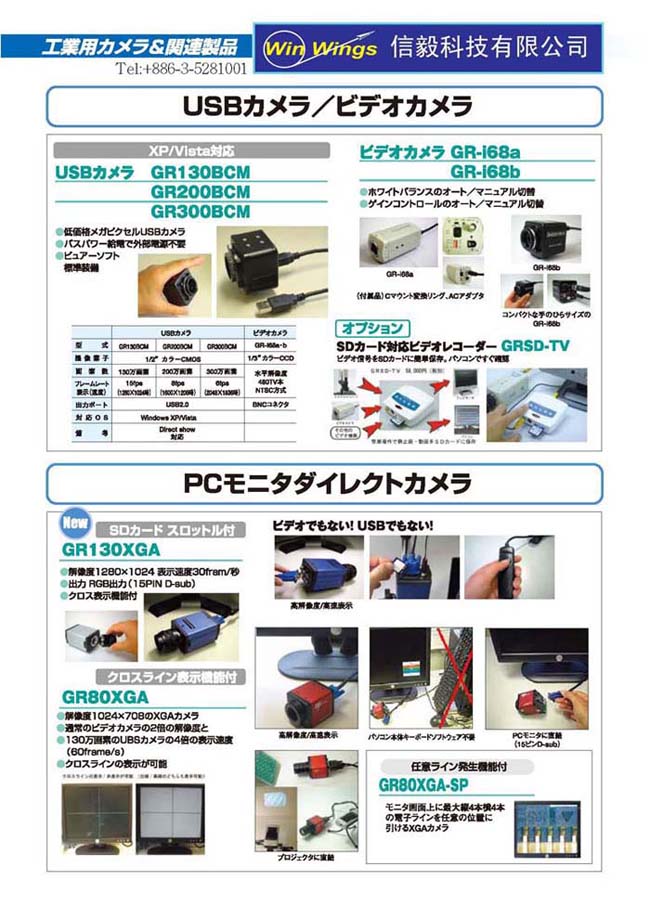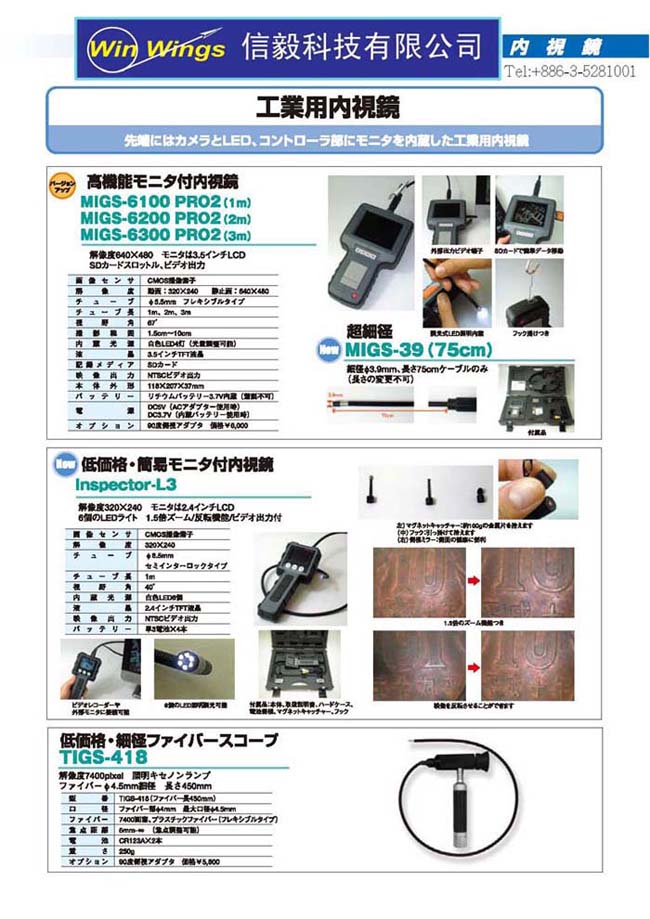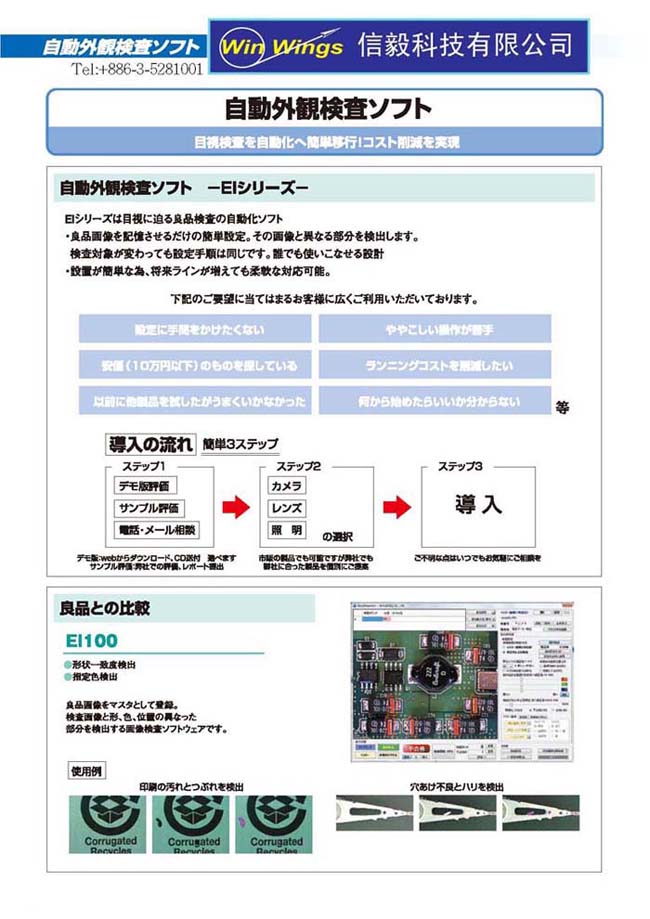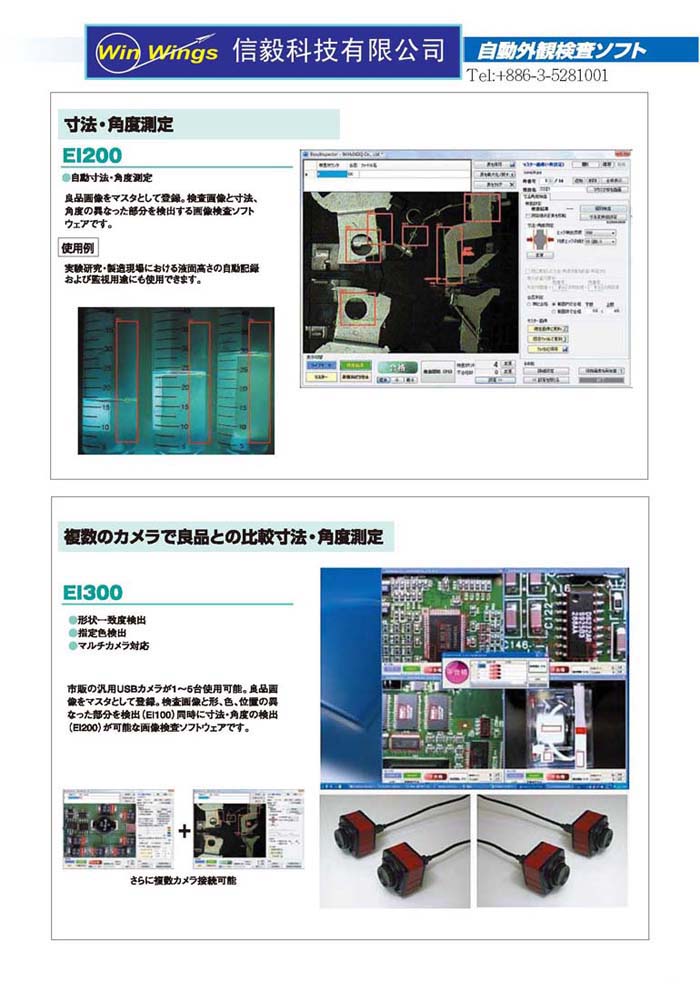 GR-16SV80 SPEC
Camera
1/3 inch CMOS
Resolution
1024x768
Zoom
x12 optical zoom +x8 digital zoom (connect to tv monitor)
x12 optical zoom(connect to pc monitor)
Out put
RGBx2,USB2.0
Light
Lighting above and below
Minimum observed range
1.6x1.2mm(connect to tv monitor)
42x31mm(connect to pc monitor)
Maximum observed range
210x297mm(A4 size)
Function
Freeze,Memory,4 screen,
Auto focus,Auto white balance
Size
400x312x120(H)mm (during storage)
Weight
4.5kg
TG80XGA
The pc monitor direct camera(XGA) ,
Zoom lens,80 LEDring light and Stand set is all integrated into this one unit.
<Camera>
-Image elements:1/2.5CMOS
-Picture elements:80K Pixels
-Effective pixels:1024x786
-Output:MINI D-sub15pin
<Lens>
-Magnification:x0.75-4.5
-WD:95mm
-Lens holder: φ50mm
-Mount:C mount
<Total>
-Magnification:x20-x125
-x20 observed range: 16x12mm
-x125 observed range:2.4x1.8mm
-Stand size: 380x250x350mm

■Connect directly to your PC monitor and projecter!

■PC monitor,keyboard and software is not requred.
TG200PC
焦點
90 ~ 110mm
視野範圍
20*15mm(20倍時)
3.0*2.2mm(120倍時)
Viewersoftware
TG300PC
焦點
90 ~ 110mm
視野範圍
20*15mm(20倍時)
3.0*2.2mm(120倍時)
Viewersoftware